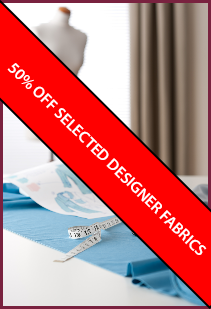 We are a top quality "Atelier" opened in February 2010 in Centro Plaza in Nueva Andalucia, close to Puerto Banus. We noticed that the need for top-quality, reasonably-priced clothing alterations, re-modelling and repairs was not well catered for here. Neither was there anyone offering what could be called "Haute Couture-type" services for the elegant clientele in our area. So we decided to launch this new business to offer these services alongside the individual dress designs of our in–house designer, Anna Magee.
Anna trained in Russia as a designer and top quality dress-maker and since graduation she has had 19 years experience of designing, making, altering and repairing clothes both in Spain and in her native Russia. As well as in our Centro Plaza store, Anna has sold her designs in Puerto Banus and has also completed numerous commissions for Haute Couture style ladies' wear.
For this "Made to Measure" wear we import from Italy the same fabrics used by the design houses such as Chanel, Etro, Gucci, Dolce & Gabbana and such like.
In addition, Anna is a fully-trained colour and image consultant for people in formal, business and social situations. So, besides the usual design, alteration, repair and re-modelling of all types of men's and women's clothing, we can also offer you all that you need to ensure you always look your best, whatever the occasion.
For example we can:
Design & make an outfit for any occasion
Make up any design which you have created yourself or seen in a magazine - see some of our beautiful stock fabrics on our "Sample Fabrics" page
Advise you on all aspects of any outfit - such as advice on fabric, colour, style and length in relation to your complexion, height and figure
We will discuss your requirements in detail with you and tell you in advance how much everything will cost.
WE ALSO OFFER A SERVICE TO MANUFACTURE SMALL RUNS OF GARMENTS FOR DESIGNERS OR BUDDING DESIGNERS WHO DO NOT NEED HIGH VOLUME PRODUCTION YET
LANGUAGES SPOKEN: ENGLISH РУССКИЙ ESPAÑOL
---
Mon to Fri: 10:00 to 18:00

Saturday: Closed

Sunday: Closed